'The Butterfly Queen'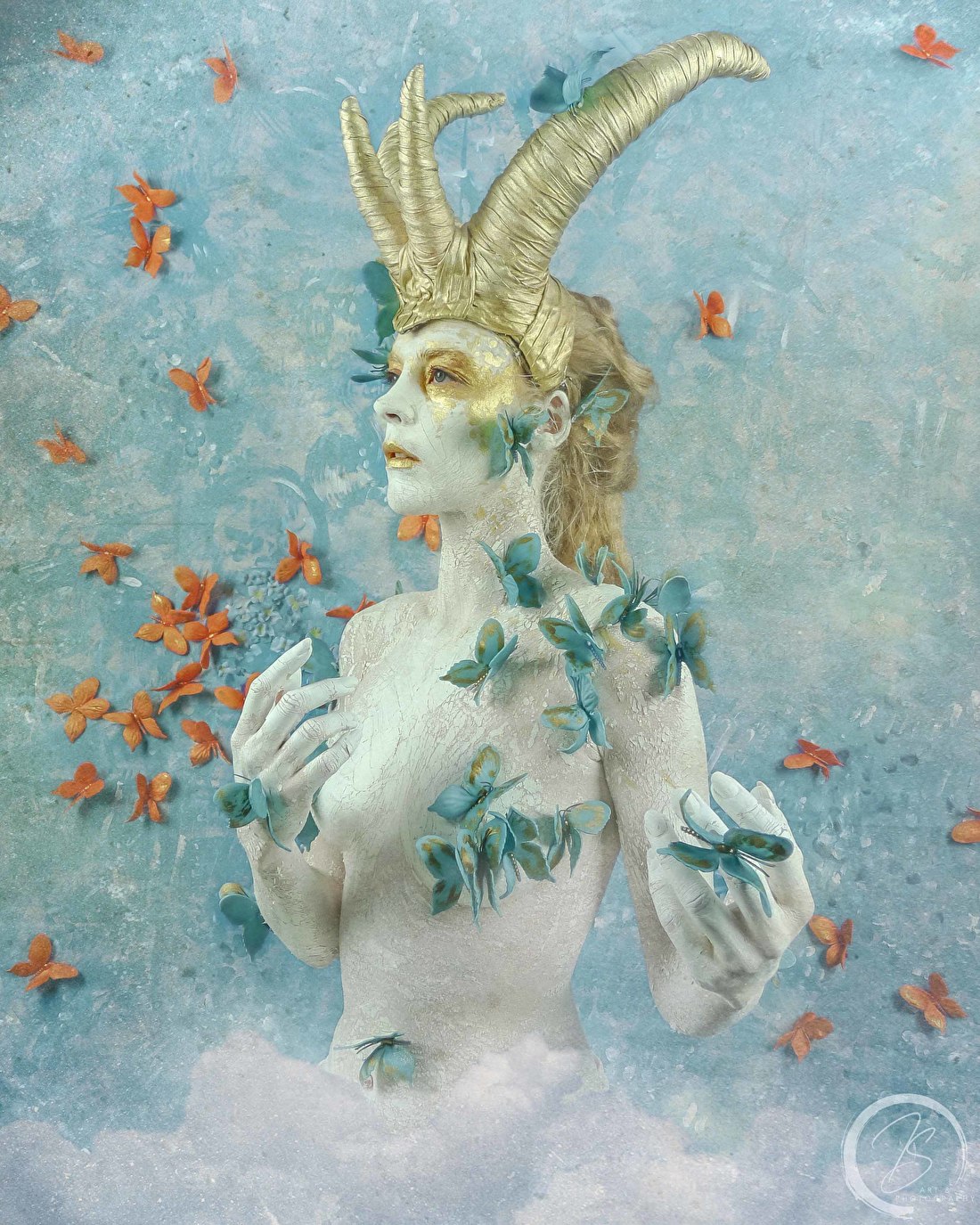 The Butterfly #1
In dancing light, a butterfly appears,
A metaphor for life disappearing.
A symbol of hope, a sign of strength,
Spiritual rebirth, in splendour.

Her wings softly carry change,
A transformation, an inner strength.
From cocoon to freedom, she shines in the sky,
A reminder that life flees.
A being of ephemeral time, but its meaning touches infinity.
Learn from the butterfly, dancing so free,
Embrace change, the source of magic.
In her fragile splendor, a message appears,
Spiritual rebirth, the soul that rediscovers.
Live every moment, like the butterfly in the wind,
For life is short,
but her transformation lasts forever...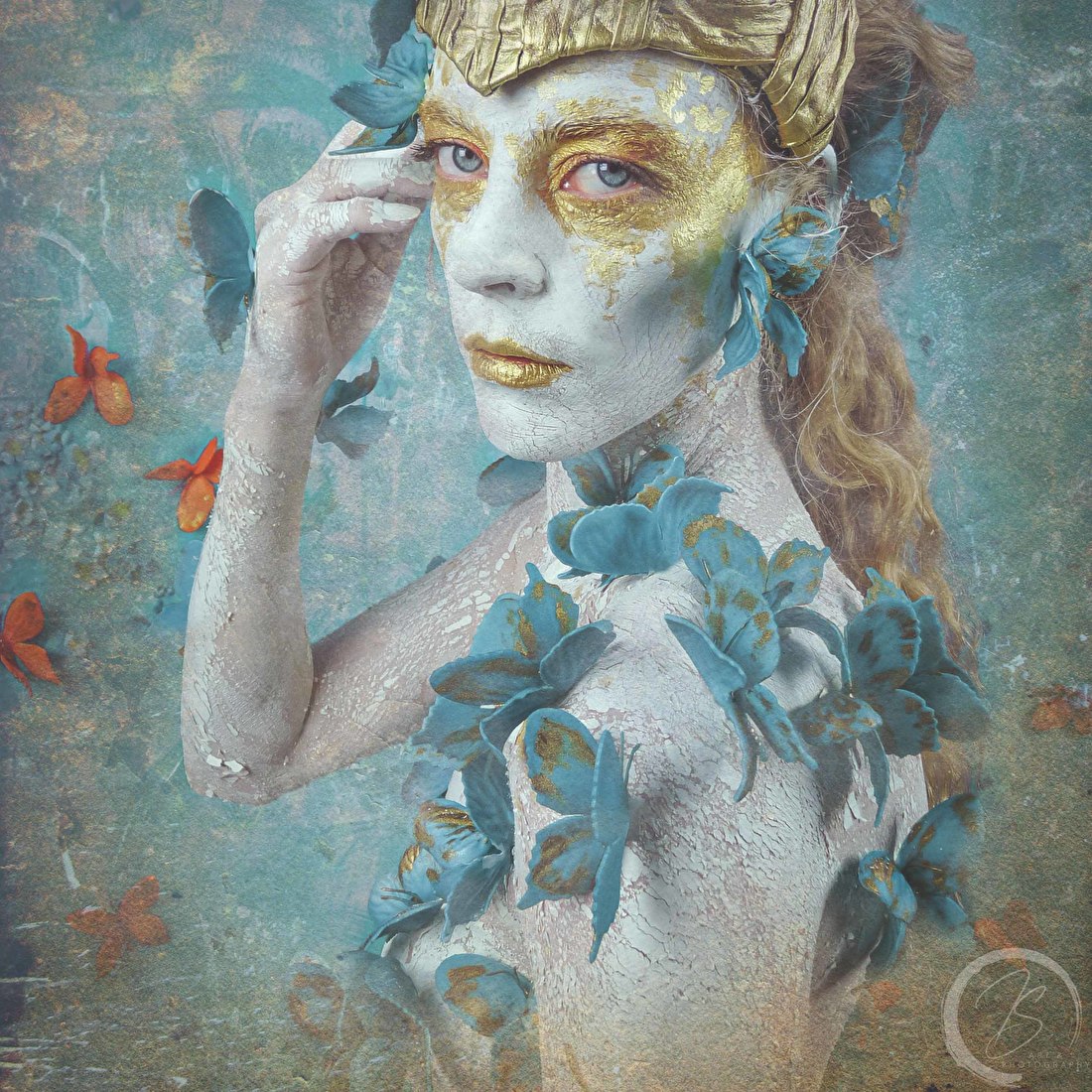 The Butterfly #2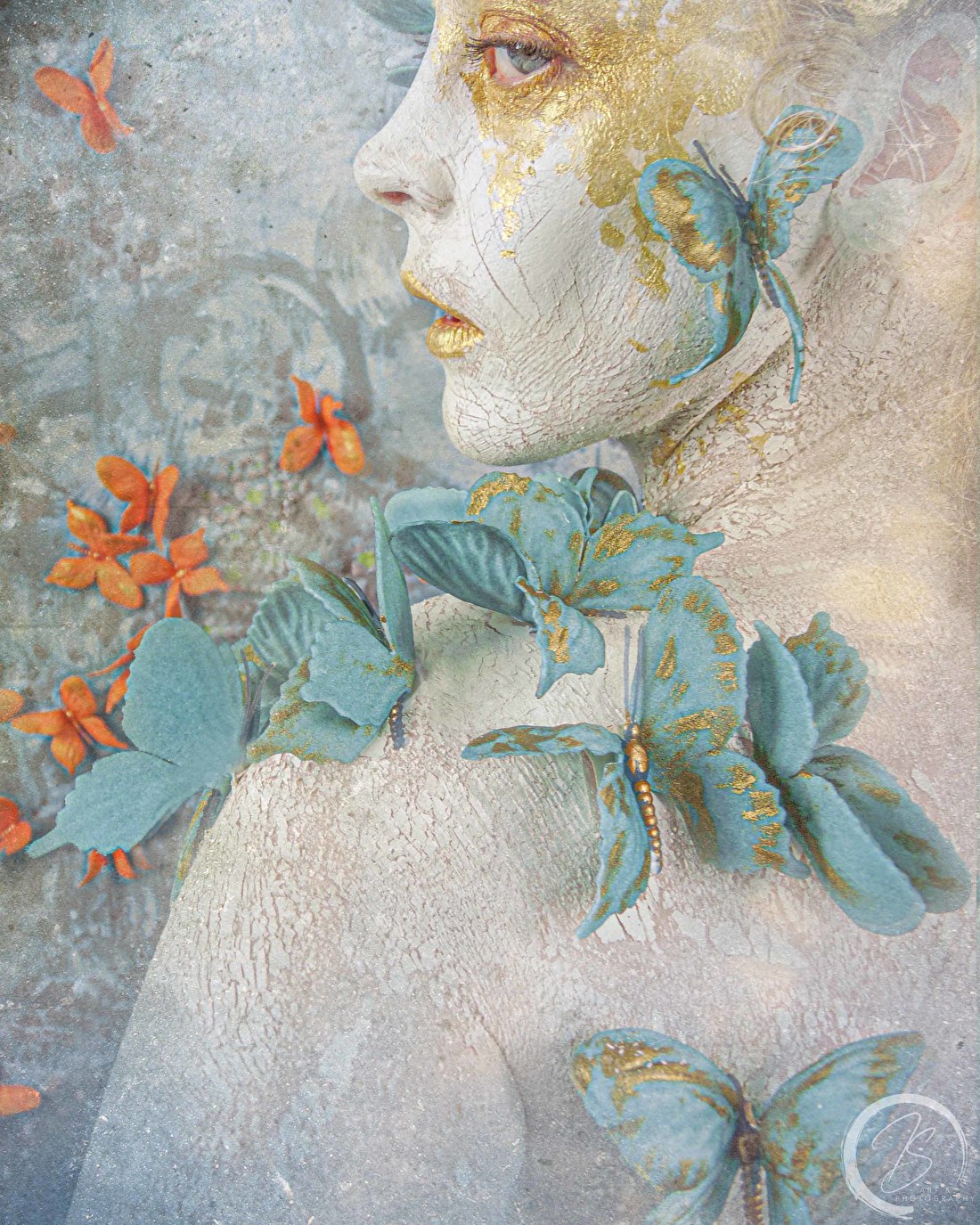 The Butterfly #3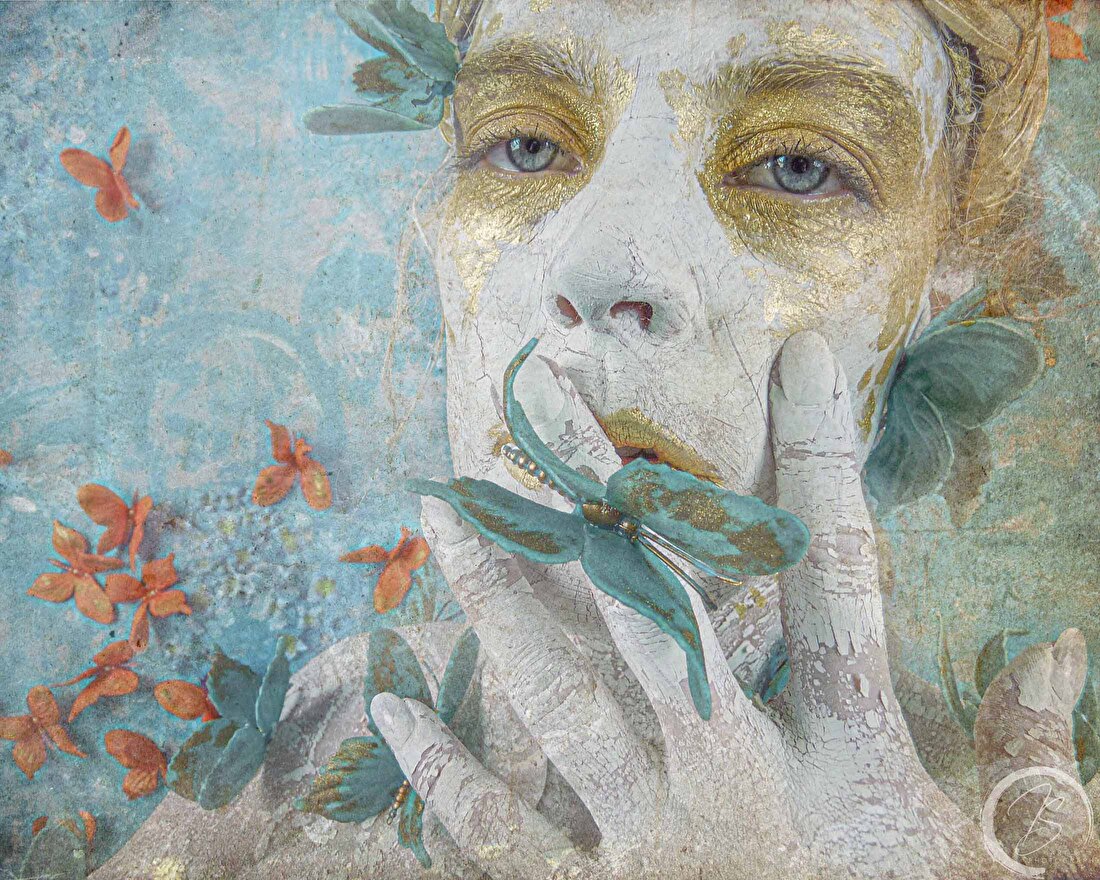 The Butterfly #4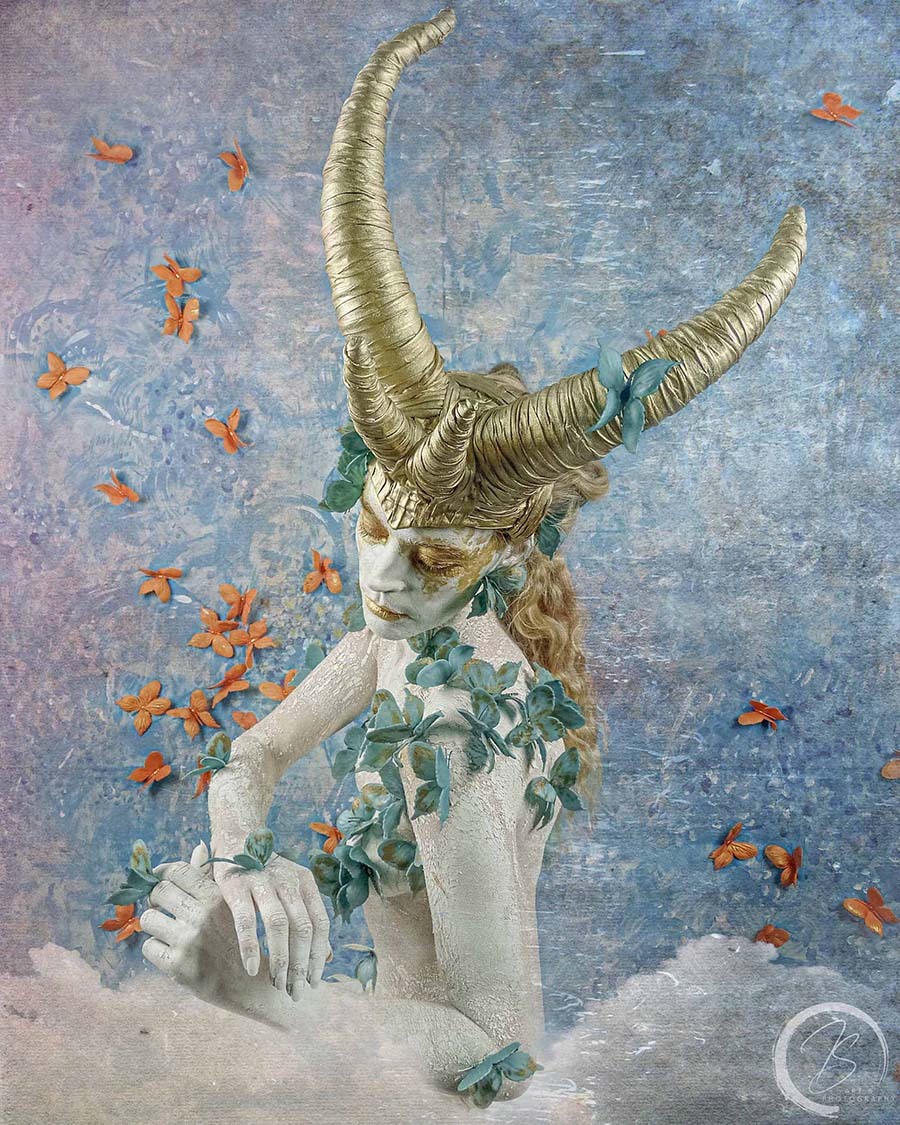 The Butterfly #5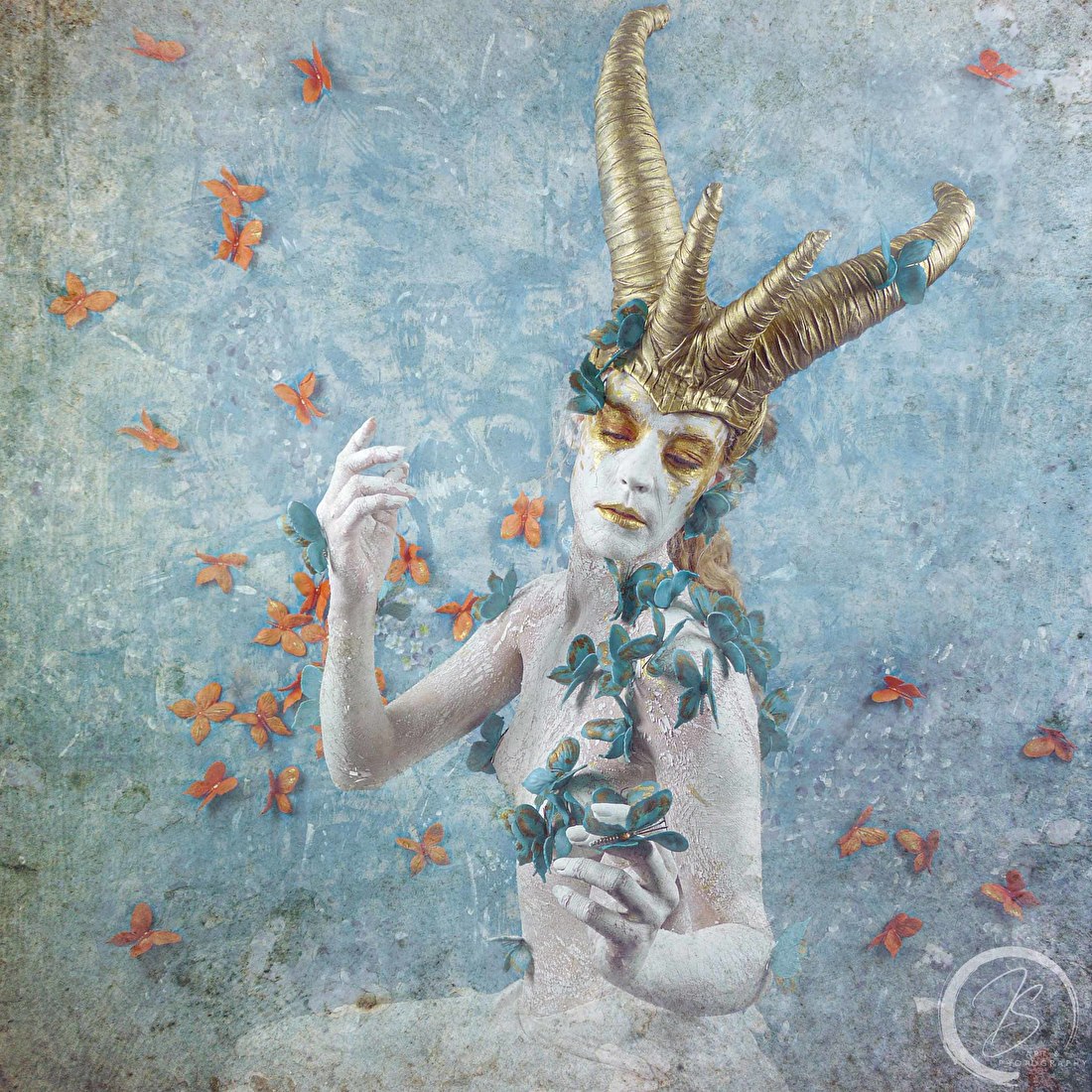 The Butterfly #6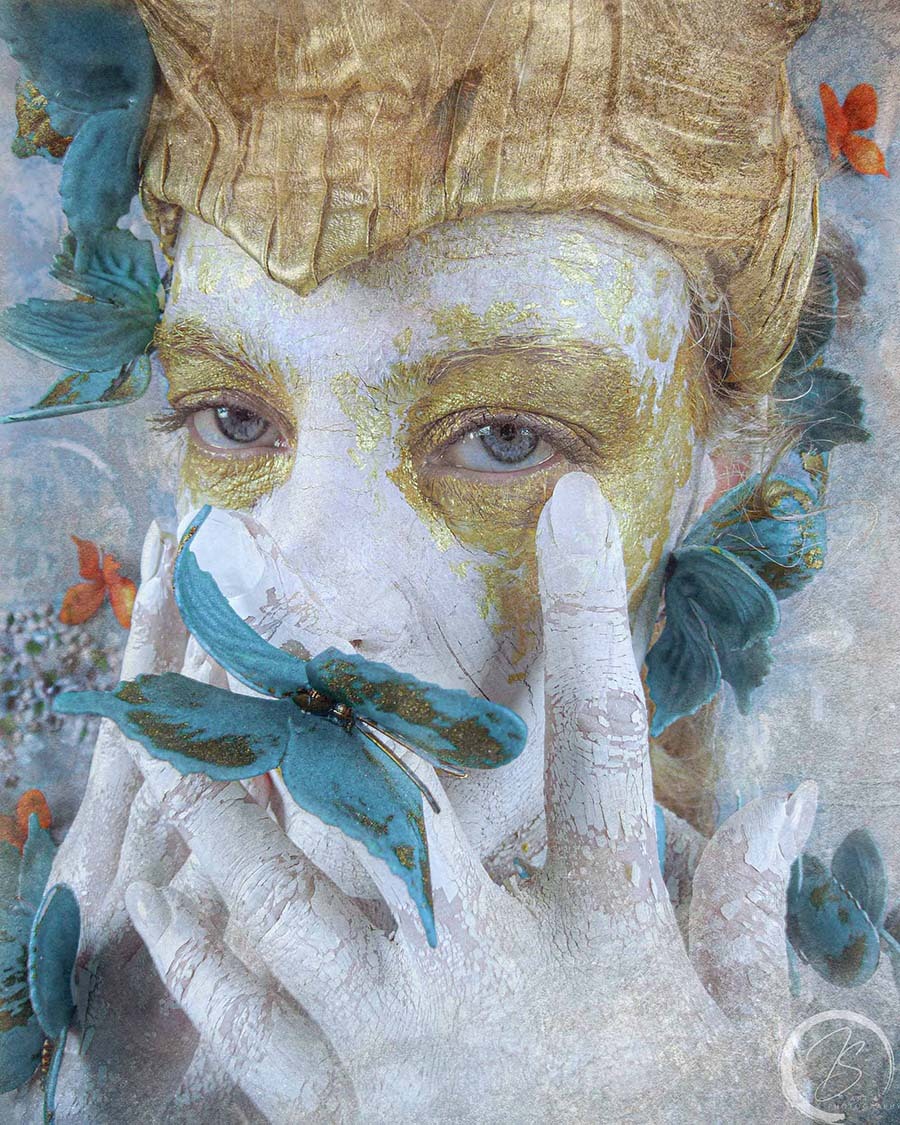 The Butterfly #7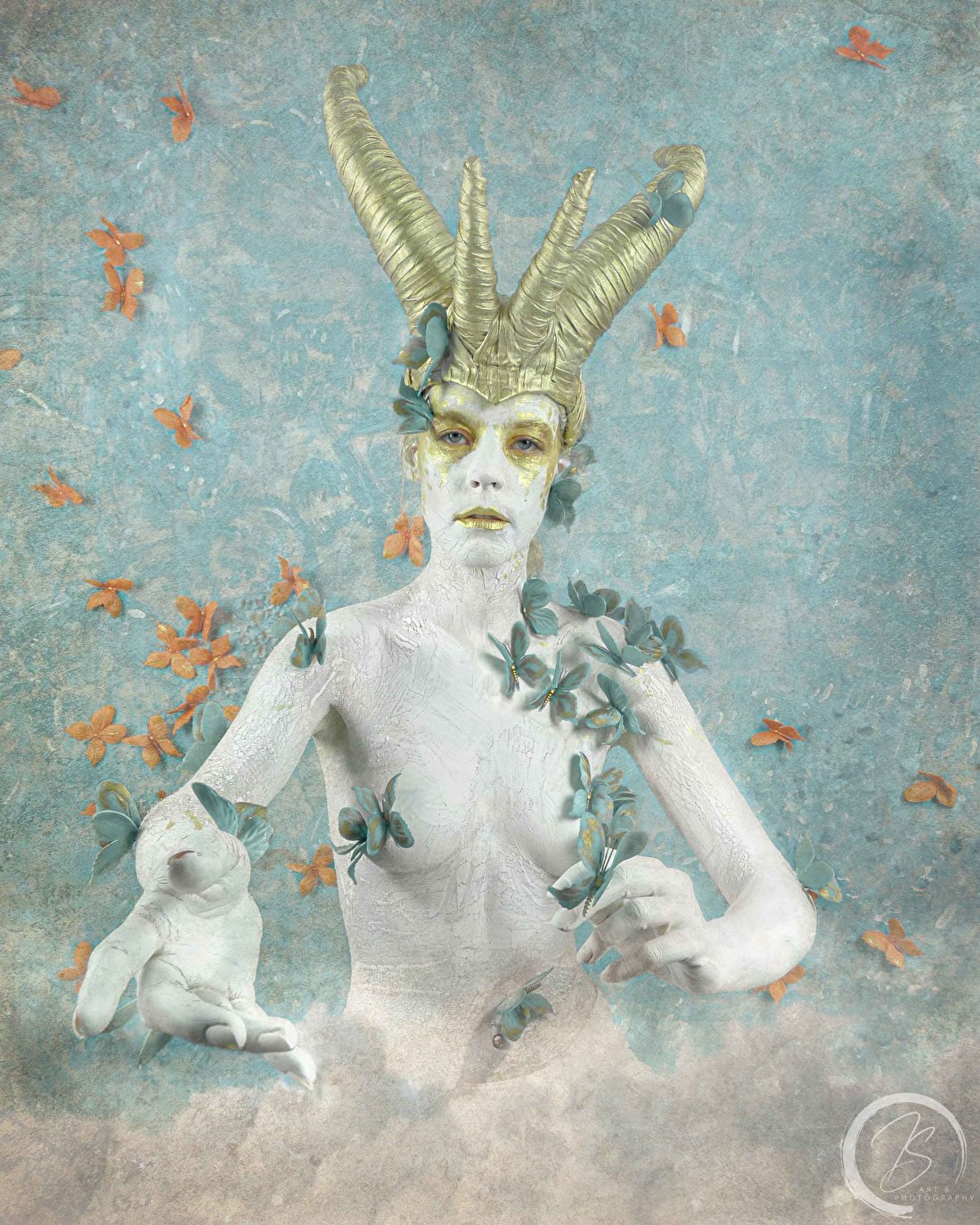 The Butterfly #8
Model: Cindy Koopmans
Bodypaints, decorative elements, costume design, background painting, photography, editing and text:
© Ingeborg Steenhorst 2021.
Inspired by my photographic art? I also make fantasy portraits (series) on commission.
Let me know what you have in mind and I will contact you.